PPAI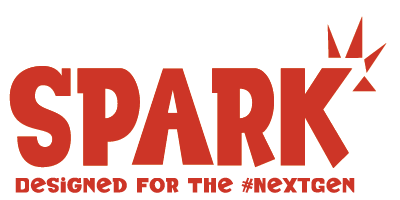 Virtual SPARK Conference 2020
SPARK's unique hands-on workshop, will combine actionable takeaways and networking opportunities to help young professionals in the promotional products industry further their careers while engaging with and learning from industry peers. This virtual conference will utilize small group round table discussions, brainstorming and activities to keep everyone engaged. Attendees range from age 19-35 years old and participants have anywhere from 1 week to 10 years in the industry experience, which brings fantastic conversations and new ideas to reality. Join 300 other young professionals on July 16, 2020, to unleash your innovation and become a change agent in the promotional products industry.
Who may attend this event? To be eligible to attend any PPAI event, you must be a PPAI Member or Associate, meaning you own or are employed by a company that manufactures, imports or resells promotional products.
To register for any of PPAI's live or virtual education events, individuals must be listed on the company roster of a business in The PPAI Directory. Each registration requires an individual login. For assistance logging in, contact Membership at 888-426-7724 ext. 3900 or email Membership@ppai.org.
Want to connect with your industry peers before the virtual conference, check out our SPARK Promo Connect page for discussions and sharing best practices.
Virtual SPARK Conference 2020 For Young Promo Professionals

Includes Credits

Includes a Live Web Event on 07/16/2020 at 10:00 AM (CDT)

​In this fast-paced workshop, participants will rapidly expand their ability to ID problems and generate creative, human centered solutions. Participants will be split into breakout sessions throughout this session after general content is presented in an ebb and flow style format. This session will involve video content, small group discussions, brainstorming and whiteboard usage. This virtual conference will also have time scheduled for peer networking and action-oriented takeaways. We highly encourage young professionals in the promo industry to participate in this session, please note it will be limited to the first 300 people.